Trial Membership Offer
Because we are keen to recruit women/girl members, we have an extra-special offer for you:
Take up our trial membership offer for 3 months at £125 and, if you choose to join as a 7- or 6- day member at the end of the trial period, we will give you one year's full membership at half price.
Coaching
We offer beginners a series of group coaching sessions. Our Professional Academy team will be happy to give more information and you can reach them on 0161 998 4738
Find out more about our Teaching Academy here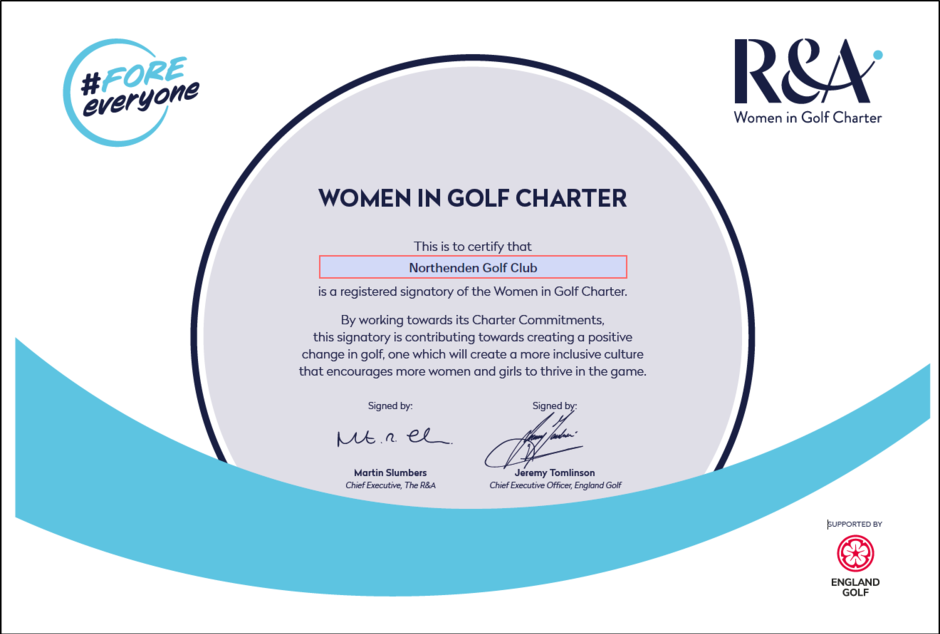 The R&A Women in Golf Charter
We are delighted to be a signatory to England Golf's Women in Golf Charter, by which we will, through our Charter Champion promote a positive pathway for women/girls and families to progress within the club. The charter embodies our commitment to a more inclusive culture within golf, the details of which can be read here - The Charter. Our comittment was kindly aknowledged by England Golf in a letter to the club which can be read here .