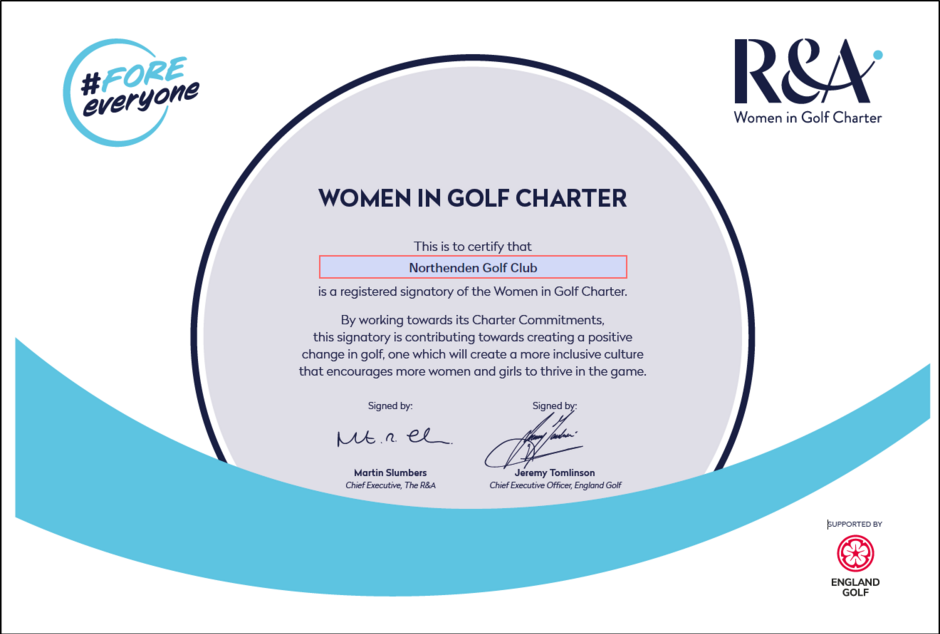 We are delighted to be a signatory to England Golf's Women in Golf Charter, by which we will, through our Charter Champion promote a positive pathway for women/girls and families to progress within the club. Click here for Charter.
Each Spring, we run a women's/girl's taster programme designed as a fun way to encourage initial interest. For those tempted to take up the game, we offer a super follow-on coaching scheme
Click here for Ladies free 'taster" sessions
Once you are on the pathway to membership, because we are keen to recruit women/girl members, we have an extra-special offer for you:
Take up our trial membership offer for 3 months at £125 and, if you choose to join as a 7- or 6- day member at the end of the trial period, we will give you one year's full membership at half price.
We look forward to hearing from you.