World Handicapping System (WHS)

The WHS will be run in parallel with the current Unified Handicap System (UHS) but will not go live until 1st November 2020. What does it mean for the golfer? Rather than try to explain the fairly complex method of handicap calculation as this early stage, it is a little more beneficial to the golfer to clear up some myths and give some facts below:
Handicaps are based on an average of the best 8 scores from the last 20 recorded
You no longer go up 0.1 if you don't play to your handicap and there is no buffer zone
Your handicap can change every time you enter a card into the system, as the newest round added causes the oldest in the last 20 to be discounted BUT it's still the best 8 from the last 20 rounds that determine your actual handicap, therefore unless your scoring fluctuates wildly there is unlikely to be change
Once you have a handicap it cannot lapse - there is no longer a need to submit 3 cards or play any set number of rounds in a year to maintain your handicap. If you only play social golf, your handicap will stay the same. You still need to submit a minimum of 3 cards to get a handicap.
Only stableford/medal scoring count (i.e. rounds played in match play/4BBB will not be recorded on your handicap record)
Supplementary scores are unlimited but, like the current system, only count if you register with the Professional before you play
There will be no CSS – it's all based on Slope Index (a greater explanation on this will follow in a future newsletter)
Handicap committees can still increase/reduce handicaps for extraordinary scores
Most likely when the system goes live, there will be an adjustment to most players handicaps reflecting the average of the 8 best scores recorded from the last 20
If you are a competitive golfer and want to get a true reflection of your playing ability then submit as many scores as possible between now and 1st November 2020, during the golf season
Reminder - If you want to have a score recorded as a Supplementary round you MUST sign the register in the Professional shop before you play
The foregoing is an attempt to abbreviate fairly complex changes and keep it relevant to the golfer. As stated herein there will be more on the WHS over the next year where hopefully by the time it goes live, Members will have a reasonable idea of how it all works.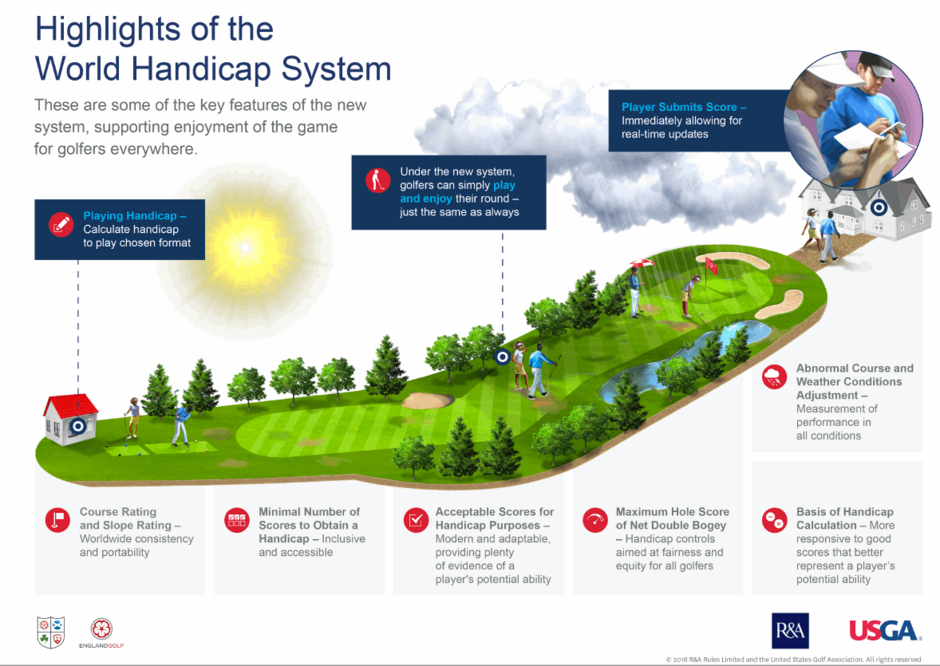 Videos
Introduction to changes coming with WHS2020
Part 2 | Changes coming to handicapping under WHS2020
Part 3 | Basis of handicap calculation | WHS2020
Part 4 | Acceptable scores under WHS2020
Additional Documentation:
For more complete details please review the detailed presentation from England Golf
Northenden Course & Slope Rating