FUNCTION ROOM
Our superbly appointed clubhouse with accessible lift and large function room offers excellent catering and bar facilities for your special occasion.
Our function room can cater for up to 120 people for a formal dinner or provide you with a range of hot or cold buffet choices.
The modern high quality decor, dance floor and outdoor balcony overlooking the course are perfect for weddings, christenings, birthday parties and other celebrations. Our delicious food and friendly, attentive staff will all combine to make your event a truly memorable one.
With different seating and table configurations, the function room can be used to deliver company seminars, presentations and off-site meetings. The adjacent boardroom, with media connectivity, provides a smaller, more exclusive, alternative.
We pride ourselves on delivering high levels of service with the experience we have gained over the years, so a member of staff is always on hand to ensure your special occasion runs smoothly.
There is great flexibility within package arrangements; we can offer as much or as little as you require. Seating and furniture arrangements are highly versatile and can be organised to meet individual requirements. There is also ample free on-site car parking for visitors and guests.
The staff at Northenden Golf Club are experienced and offer a professional, yet personal service for you and your loved ones. From the time of booking, a member of our events team will be on hand throughout to take care of the arrangements and to make sure everything runs as smoothly as possible for you.
With something to suit every budget and social requirement, you are sure to find Northenden Golf Club the ideal venue to enhance the enjoyment of your celebratory event.
ANNIVERSARIES AND PARTIES
Why not book your party or anniversary celebration at Northenden Golf Club. We can provide a full four-course menu , a carvery, or a variety of hot and cold buffet menus.
In the warmer months you may wish to take advantage of our superb balcony overlooking the 10th tee and 18th green - a wonderful background for that special photograph.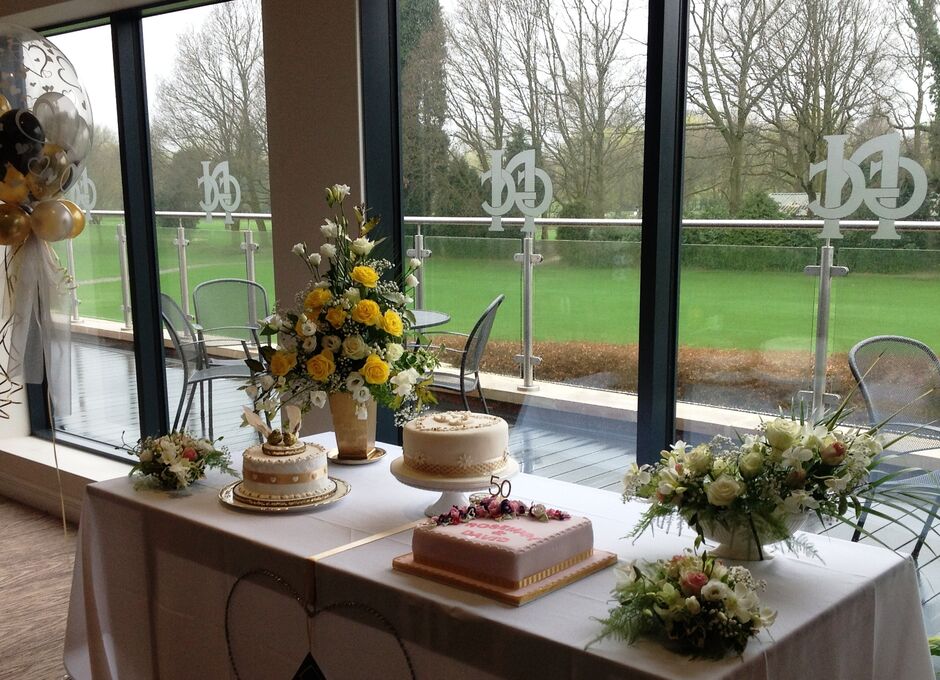 MEETINGS AND SEMINARS
Business meetings, seminars, training courses, etc can be held in our main function room or in the smaller boardroom which accommodates, perhaps, a more private meeting or discussion. Lunch and evening catering facilities are available, together with the usual tea, coffee and bar requirements. We can also organise an associated golf package to supplement your business arrangement if required.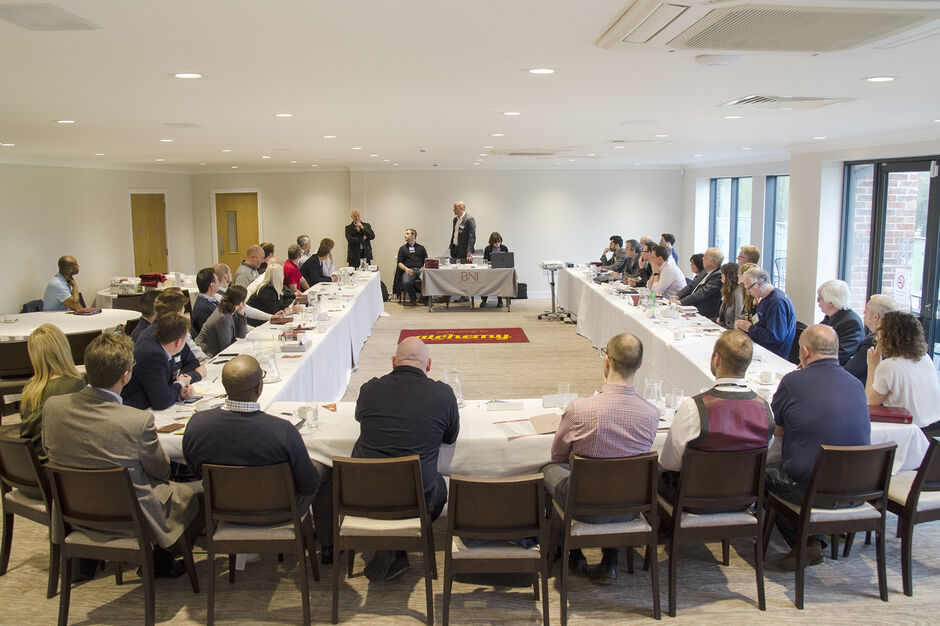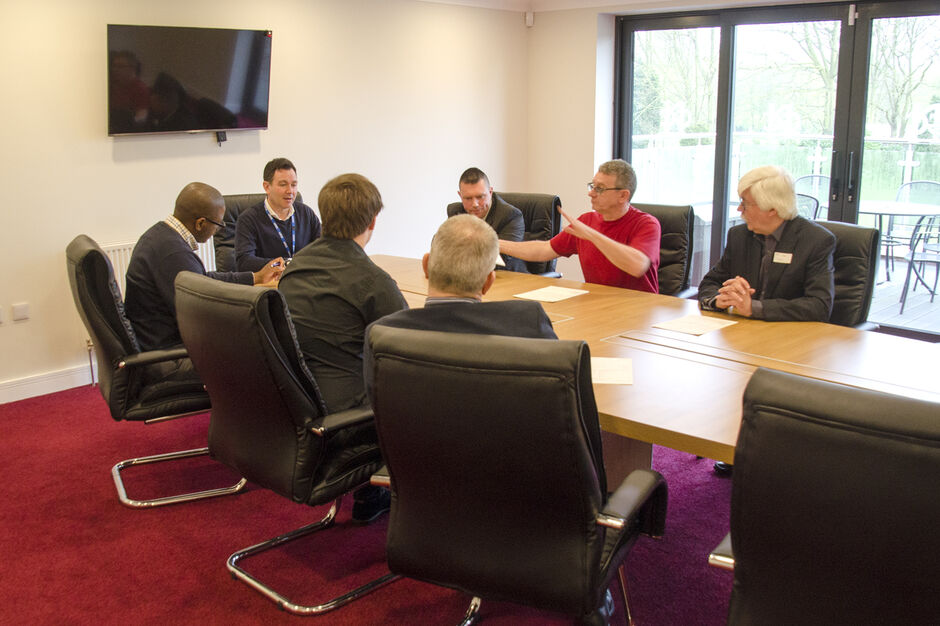 FUNERALS

Northenden Golf Club provides the perfect setting for your and family to say goodbye to your loved ones. With picturesque surroundings, we host many funeral receptions and and have experience in providing you with a stress-free reception allowing you and your guests to have some private time to remember your lost one.
You will have a dedicated co-ordinator who can help with all the arrangements and our friendly and helpful staff will be on hand should you need any assistance on the day.
We offer a large variety of buffet menus for your guests and can also supply your choice of arrival drink should this be required.
CHRISTENINGS
Christening parties are warmly welcomed at the Northenden Golf Club. We offer the ideal venue and safe environment for families with young children.
We can provide different types of catering such as three course meals , or hot or cold finger buffets .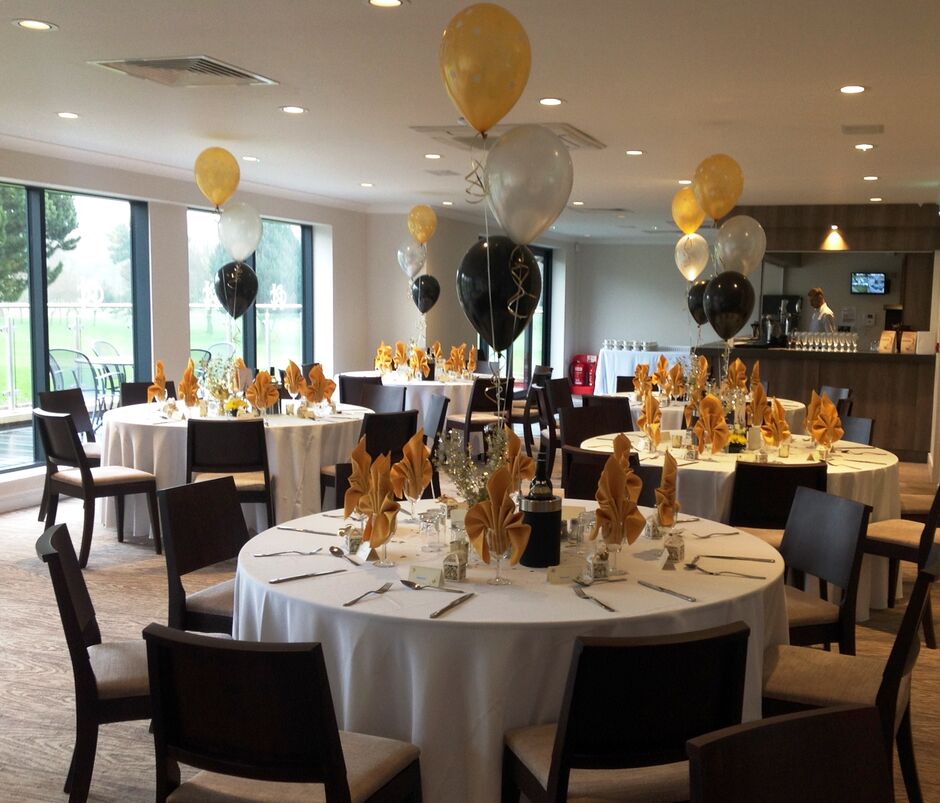 sample MEnus and prices
some recent testimonials
27 June 2017
Birthday Party

I recently enjoyed my 50th birthday party in the function room at Northenden Golf Club and the whole night was superb. It is a fabulous venue, particularly on a nice night when you can make use of the balcony. All my guests were so impressed with the room, food and service. John and Carolyn made it all run smoothly for me from booking it right through to a fantastic night.
Thanks
Neil Curtis
7 June 2017

Charity Dinner

Subject: RE: Snowdrop Fund
Yes it was an amazing night thank you, I think we've ended up raising over 28k!!! Thanks for all your help and especially thanks Carolyn and Paul they were super stars. Hopefully see you on the course soon!
Kind Regards RYAN HANCOCK
1st June 2017
Wedding Reception

Subject: Nadir and Sarah - Bangladeshi Wedding Reception. A massive thank-you and all staff who made our wedding day so special. Thank you very much for all your effort, really appreciated. We will never forget your help.
Nadir and Sarah
10 April 2017
Golf Society

Thanks for arranging a great day's golf for our Spring Meeting with you & the Northenden team on Friday. Our President, Captain and all the members taking part asked me to drop you a note to say what a good time we had. The new clubhouse is certainly something to be proud of too. Hope to be back with you sometime soon.
Kindest regards Peter Millington L.P.T.G.S.
Lancashire Paper Trade Golf Society

27 March 2017
Golf Society

Many thanks for all your help before and during the WAGS day, last Friday. We all had a great day and we were very well looked after by you and the whole team at Northenden. I appreciate your flexibility, constantly adapting our changing numbers, with the lack of trains from Euston and closed M6, presenting some last minute panics. Regrettably I did not win the WAGS trophy this year which means that I will not be able to organise next year's event back at Northenden. But I very much hope I will be down to play again during the summer and enjoy your excellent hospitality. Particular thanks to the guys who looked after us in the evening, patiently pulling the pints!

Many thanks again and hope to see you again soon.

Roger.

Charity Dinner Dance
The evening was fantastic, thank you very much! Everyone had a really great time and thought the venue was perfect. Thank you so much for helping make it a really great night. The food was delicious!
Walton Hall Golf Society
Many thanks for all your help before and during our society day. We all had a great day and we were very well looked after by the whole team at Northenden. I very much hope I will be down to play again during the summer and enjoy your excellent hospitality. Particular thanks to the guys who looked after us in the evening, patiently pulling the pints! Many thanks again and hope to see you again soon.
Teacher Training Session
The venue was ideal and I would highly recommend it to others. Thank you for all your work and support for this day.
Birthday Party
We had an absolute ball on Saturday night. The food was fantastic and the venue is perfect for a party.
Wedding Reception
Just a quick e-mail to thank you and all the staff for the wonderful day my daughter and her new husband had on Saturday. Nothing was too much trouble for you all. The food was beautiful; everybody commented on how nice it was, so a big thank you to you all. I will recommend your services to anyone who is looking for a venue and I would certainly use you again in the future.
Thank you again.
Christening
Just wanted to say a big thank you to you and all the staff who helped make the christening party so fantastic! Nothing was too much trouble and everyone was more than happy to help. It made the day pain-free for us, so thank you. We also had so many people say how good the food was. We will certainly be back in the future.
Funeral Wake
I would like to thank you and your staff for all you did to help with organising my mother's wake on Friday. The room was perfect for what I wanted, the food was excellent, everyone said how good it was, and the service was perfect. Please thank your staff for me.